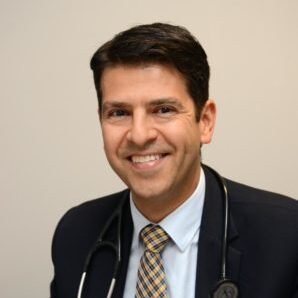 A/Prof Peter E Ruchin
MBBS, FRACP, FCSANZ
Consultant Physician and Interventional Cardiologist
Prof Ruchin has been co-principal of Cardiology at The Mater since its establishment in 2011.
A/Prof Ruchin is a St Vincent's trained interventional cardiologist and consultant physician. He has achieved international accreditation in interventional cardiology following training at St Vincent's Hospital (Sydney), Centro Cardiologico Monzino (Milan, Italy), University of Ottawa Heart Institute (Ottawa, Canada) and Vancouver General Hospital (Vancouver, Canada). He has performed thousands of interventional coronary procedures and continues to develop his expertise in this field.
A/Prof Ruchin has been involved in large-scale, centre-specific and international research in interventional cardiology and peripheral intervention.
A/Prof Ruchin is a principal in Riverina Cardiology and Cardiology at the Mater in Sydney, and provides specialist cardiac and general medical services to a diverse patient base in both practices.
Areas of Clinical Interest
All facets of interventional cardiology
Peripheral intervention, particularly renal artery stenting
Preventative cardiology
Complex general medical patients
Other Languages Spoken