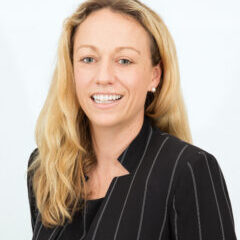 A/Prof Belinda Gray
MBBS BSc(Med) PhD FRACP FCSANZ
Cardiologist and Sports Cardiologist
A/Prof Belinda Gray is an experienced Consultant Cardiologist and Sports Cardiologist. A/Prof Gray has an interest in all aspects of general cardiology with her sub-specialty interests including Sports Cardiology, Inherited Cardiac Conditions, Cardiac Disease in Women and Cardiac Imaging. A/Prof Gray regularly performs stress echocardiography and transoeseophageal echocardiography, and is certified as a Level 3 cardiac MRI reporter.
A/Prof Gray has a special interest in inherited cardiac conditions, cardiomyopathies and sports cardiology. She completed a PhD in Genetic Heart Disease and Sudden Cardiac Death at the University of Sydney in 2016, and undertook a 2 year post-doctoral fellowship in Inherited Cardiac Conditions and Sports Cardiology at St George's, London, UK from 2017-2019.
A/Prof Gray is a specialist in the cardiac assessment of professional athletes, and has worked with numerous world-class professional sporting bodies including the Rowing Australia, Football Federation Australia, English Premier League Football, Sky Cycling UK, and others. A/Prof Gray is a Staff Specialist Cardiologist and Director of Sports Cardiology at Royal Prince Alfred Hospital (RPA).