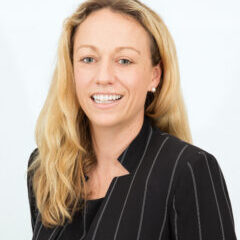 Dr Belinda Gray
MBBS BSc(Med) PhD FRACP FCSANZ
Cardiologist and Sports Cardiologist
Dr Belinda Gray is an experienced Consultant Cardiologist and Sports Cardiologist. Dr Gray has an interest in all aspects of general cardiology with her sub-specialty interests including Sports Cardiology, Inherited Cardiac Conditions, Cardiac Disease in Women and Cardiac Imaging. Dr Gray regularly performs stress echocardiography and transoeseophageal echocardiography, and is certified as a Level 3 cardiac MRI reporter.
Dr Gray has a special interest in inherited cardiac conditions, cardiomyopathies and sports cardiology. She completed a PhD in Genetic Heart Disease and Sudden Cardiac Death at the University of Sydney in 2016, and undertook a 2 year post-doctoral fellowship in Inherited Cardiac Conditions and Sports Cardiology at St George's, London, UK from 2017-2019.
Dr Gray is a specialist in the cardiac assessment of professional athletes, and has worked with numerous world-class professional sporting bodies including the Rowing Australia, Football Federation Australia, English Premier League Football, Sky Cycling UK, and others. Dr Gray is a Staff Specialist Cardiologist and Director of Sports Cardiology at Royal Prince Alfred Hospital (RPA).